One of the most adored competitions at the Masters tournament is the par-3 contest. It is a day for families, friends, and golf fans to get together and enjoy a day of competition, relaxation, and fun. It is held on the Wednesday before the tournament begins. Participants in the competition, both those competing and those not, play a brief nine-hole course that circles DeSoto Springs Pond and Ike's Pond. The objective of the competition is to have the best score against par after nine holes, with holes varying in length from 70 to 140 yards.
Since its inception in 1960, the Masters Par 3 Contest has established itself as a beloved tradition for both players and spectators. The greatest score against par determines the contest winner, however it is a well-known fact that no Par 3 Contest victor has ever gone on to win the Masters tournament in the same year. The Par 3 Contest is a pleasant way for friends, family, and players to get together and take in the stunning Augusta National grounds. It also gives players a chance to decompress before the competition.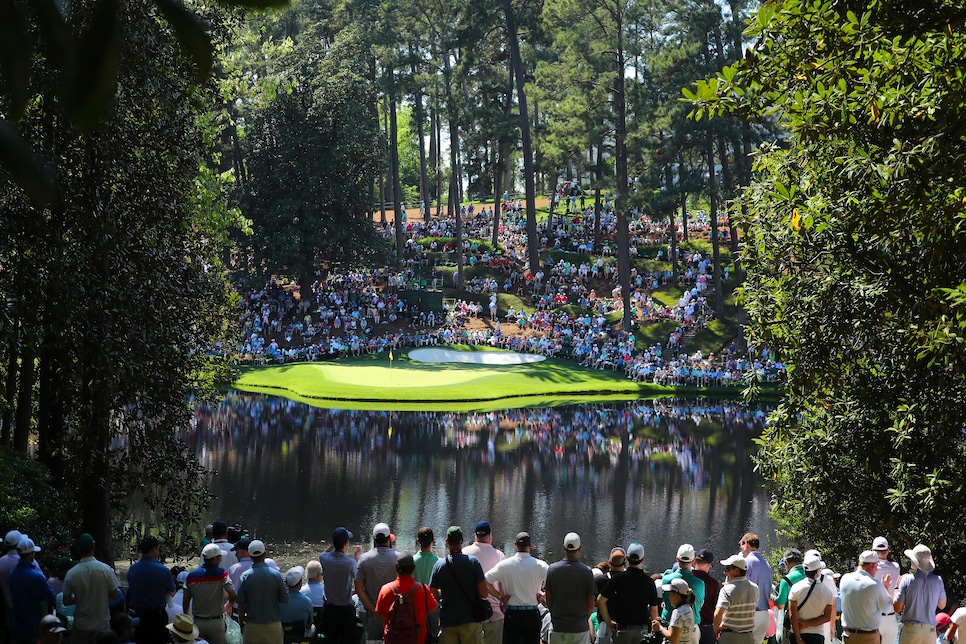 The chance for golfers to have their family, girlfriends, or well-known acquaintances caddie for them is one of the nicest aspects of the Par 3 Contest. Some of the nicest and funniest moments in Augusta National's history have resulted from this. For instance, Niall Horan, a member of the well-known boy band One Direction, caddied for Rory McIlroy in 2015 and had a dramatic fall while being interviewed live on television. The crowd erupted in laughter when Zach Johnson's caddy, former tennis world number one Andy Roddick, dragged his tee shot into the sea in 2011. This incident occurred in 2011.
In conclusion, the Masters Par 3 Contest is a day for friends, family, and golfers to get together and have a competitive, leisurely, and enjoyable day. It is one of the most lovable events of the Masters competition due to its history and traditions. Don't miss this year's Par 3 Contest, which will take place on Wednesday, April 6, beginning at noon. At 2:00 PM, Masters.com will begin to stream the event live. Purchase your Masters 2023 tickets and packages right away to participate in one of the sport's most iconic occasions.